The Friends of the Brockville Public Library is a group of volunteers dedicated to supporting our Library. The Friends group promotes and advocates literacy & culture at the Library and in the greater community. They also support the Library by donating time, helping with fundraising, and sponsoring special events.
As a member of the Friends group you can help with:
Monthly committee meetings – strategic planning and administration
Special event planning and event assistance
BookMarks Meet the Author series
Advertising and marketing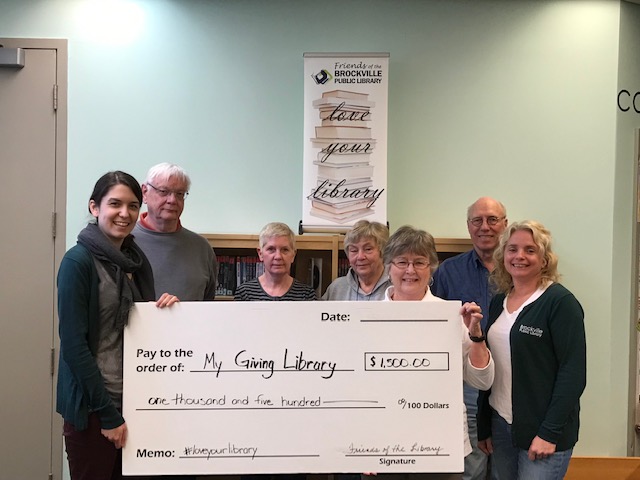 The Friends of the Library organize regular Meet the Author events. The featured authors' books are available for sale at the Library during the month of their book talk; a portion of the proceeds from the book sales helps to support the Friends of the Library. 
Admission is free unless otherwise noted. Donations to the Friends are greatly appreciated. All book talks take place at the Library, unless otherwise noted.
Upcoming:
Charlotte Gray
She's back with a new book!
The Friends of the Library present special guest Charlotte Gray for an afternoon at the Brockville Court House.

Murdered Midas is "The story of the life, death and afterlife of Sir Harry Oakes, a single-minded prospector who struck gold in Canada, moved to the Bahamas to avoid taxes, mingled with royalty and was brutally murdered."
Saturday, November 30, 2019, 2 – 3:30pm.

Tickets are $20 in advance at the Library or online at 1000islands.snapd.com. $25 at the door. 
Friends of the Library Bake Sale
Friday, Nov. 29 & Saturday, Nov. 30, 9 am – 5 pm
Pick up some yummy homemade goodies at our annual fundraising Bake Sale!