COVID-19
The Library is closed until further notice, all in-library programs, events, meeting room bookings and exams are cancelled.
Please visit our eBook & Online Resources and programs pages for information available online 24/7.
Resources & Activities
While the Library may be closed to the public, we are still here for you!
Take a look at our resources and activities list below. If you're looking for eBooks and more, check out our Online Resources page.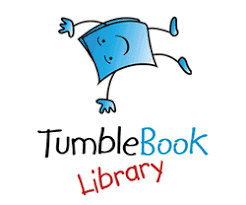 Harry Potter Online Book Club
#HarryPotterAtHome
Join us online as we read Harry Potter and the Chamber of Secrets by J.K. Rowling.
Email programs@brockvillelibrary.ca to register. Meetings will be held on Zoom Fridays at 2pm (link will be emailed to participants upon registration).
Visit our Facebook or Instagram pages for a weekly #harrypotterbookclubchallenge (posted Wednesdays at 2pm).
Looking for a copy of the book? We have eBook and eAudiobook copies available through OverDrive. We also have them available in multiple languages!
Weekly Readings
Week 1: May 3 – 9
Chapters 1 – 5 (The Worst Birthday to the end of The Whomping Willow)
Week 2: May 10 – 16
Chapters 6 – 9 (Gilderoy Lockhart to the end of The Writing on the Wall)
Week 3: May 17 – 23
Chapters 10 – 13 (The Rogue Bludger to the end of The Very Secret Diary)
Week 4: May 24 – 30
Chapters 14 – the end (Cornelius Fudge to the end of the book!)
Harry Potter and the Prisoner of Azkaban
Week 1: May 31 – June 6
Chapters 1 – 5 (Owl Post to the end of The Dementor)
Week 2: June 7 – 13
Chapters 6 – 10 (Talons and Tea Leaves to the end of The Marauder's Map)
Week 3: June 14 – 20
Chapters 11 – 15 (The Firebolt to the end of The Quidditch Final)
Week 4: June 21 – 27
Chapters 16 – the end (Professor Trelawney's Prediction to the end of the book!)
About the Library's Family Room
The Family Room and the children's programs highlight play-based learning and fun.  The room is full of books, technology and toys so families can come together in a relaxed and comfortable way to read, play, connect and explore.
Children's Library cards are issued at any age. Bring a parent or caregiver along for ID.
Thank you to Rotary Brockville and the City of Brockville for making this room possible.
Children's Early Literacy Stations
We have Literacy Stations in The Family Room. These stations are an educational solution for preschool through third grade. They include 26 educational games/programs across seven subject areas, all top rated by Children's Software Review.
Elf Child Safe Browser
Elf Child-Safe Browser provides 100% safe Internet use for your child.
The Elf browser allows your children to safely explore carefully chosen, highly engaging free-use educational resources on the Internet in the areas of math, science, geography, reading, music, arts, writing and reference. Elf checks every piece of content before it is displayed to ensure that the material is coming from a site that has been specifically approved.