The Brockville Public Library offers a variety of programs and activities for teens, including our LGBTQIA+ drop-in group, take-home activity kits and opportunities to earn volunteer hours by reviewing books, music and movies.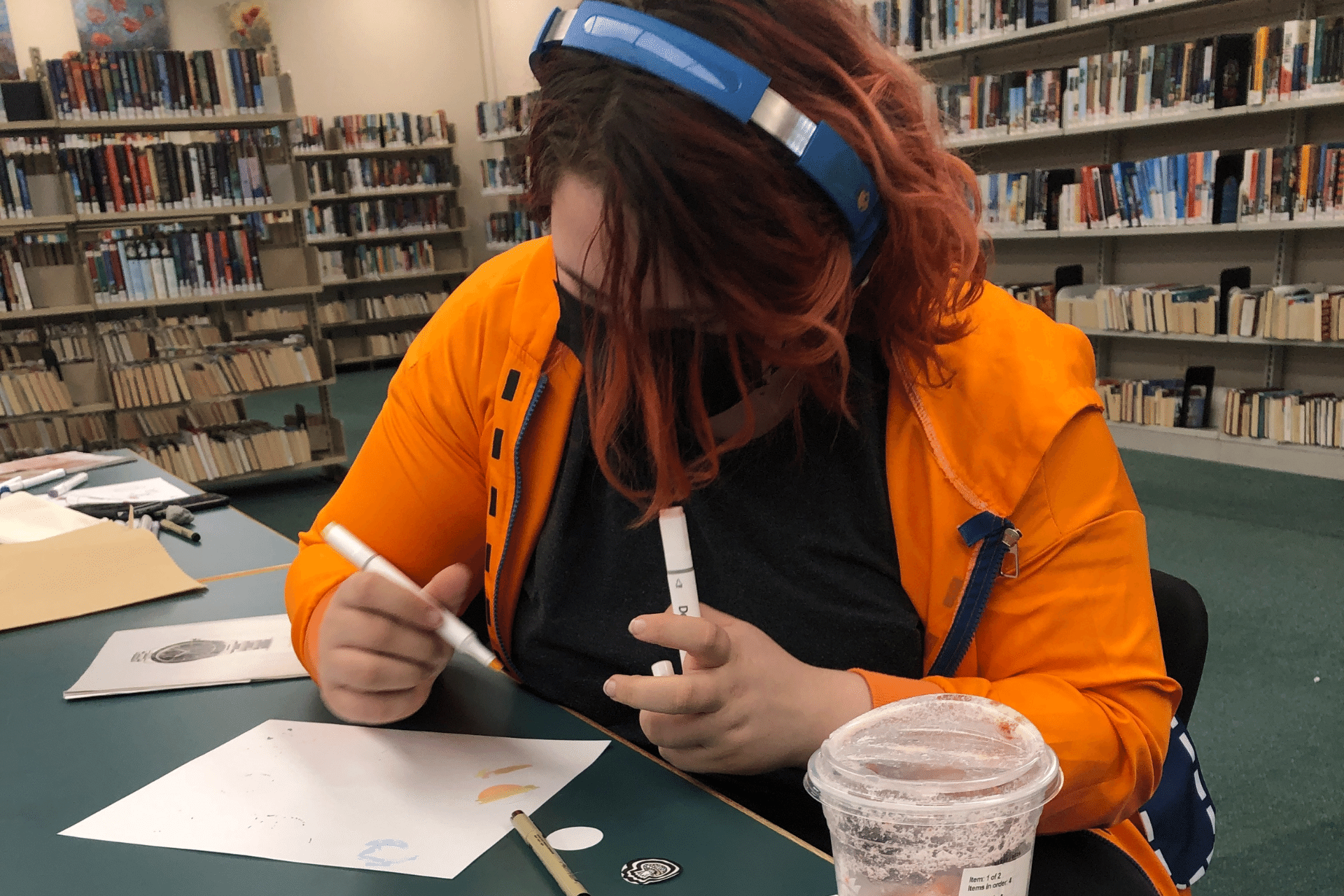 Teen Hive – Art & Design Group
Drop in for doodling, drawing, scribbling, and artsy creativity.
All supplies are included or bring your own. For youth ages 14+.
Thank you to the Brockville Area Community Foundation for sponsoring supplies for this program.
Every other Wednesday, 3:00 – 4:00 pm
June 22, July 6, July 20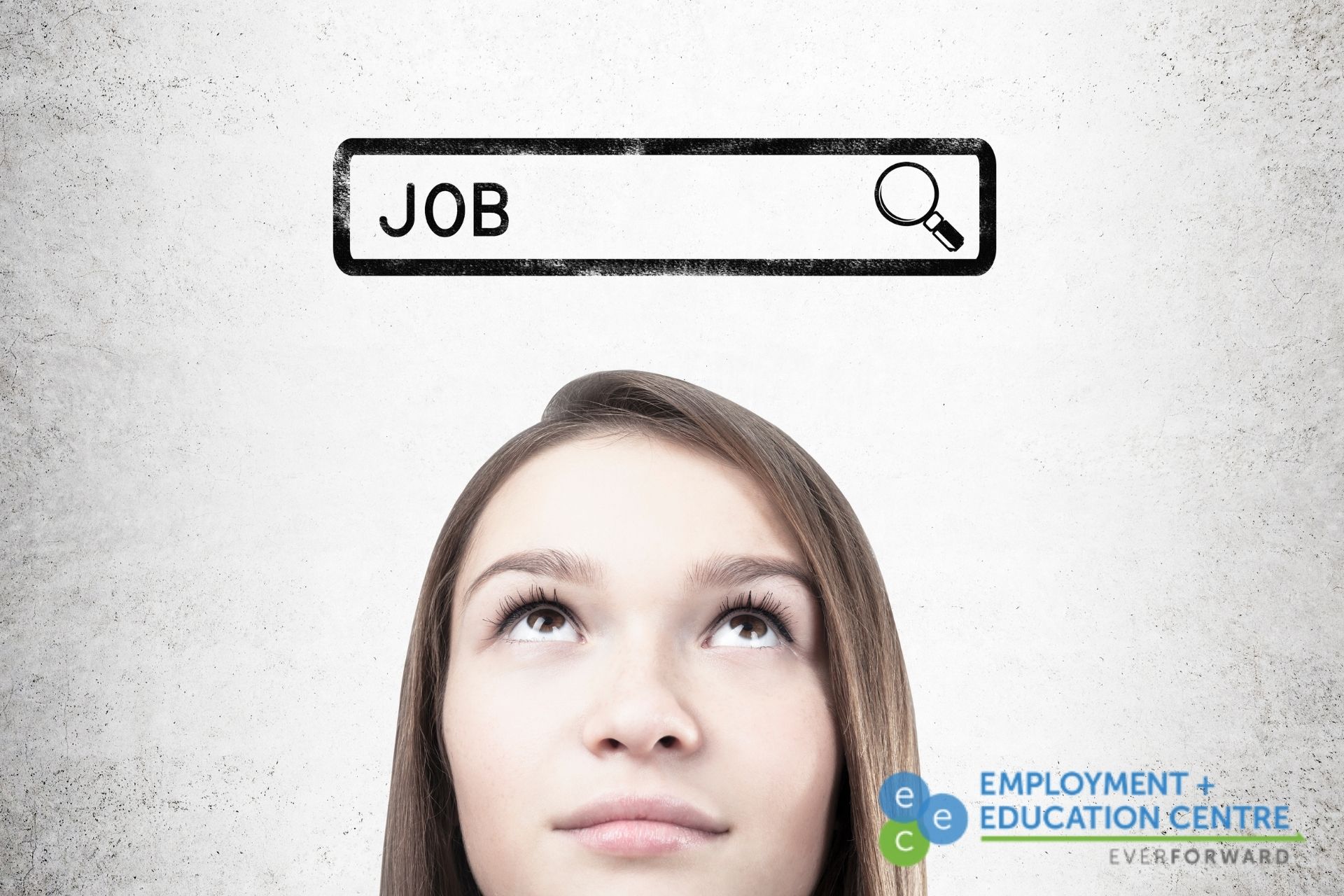 Looking for work?
Drop in and meet with employment coaches from the Employment + Education Centre to get help with your job search.
Employment Coaching offers career exploration and counselling, vocational interest and skills testing, job search tool development and assistance, personal development plans, pre-employment training, re-education information and support, job market and employer contacts and employment strategies.
Wednesdays, 1:00 – 4:00 pm, in the George St. meeting room at the library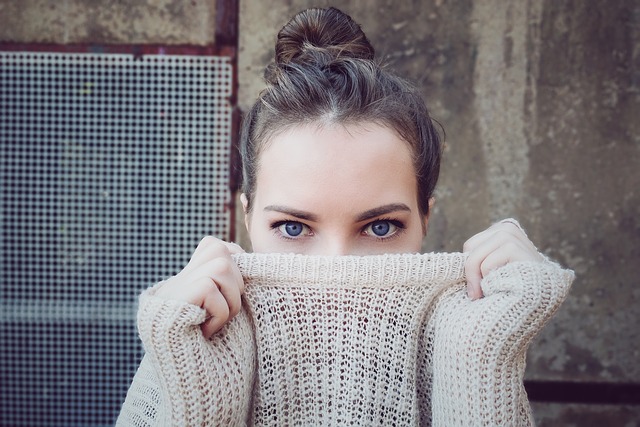 Unravelled Kits
Sign out one of our Unravelled kits and learn a new skill. Knitting, crochet, spool knitting, and weaving kits are available to borrow with supplies and instructions/links to online learning resources.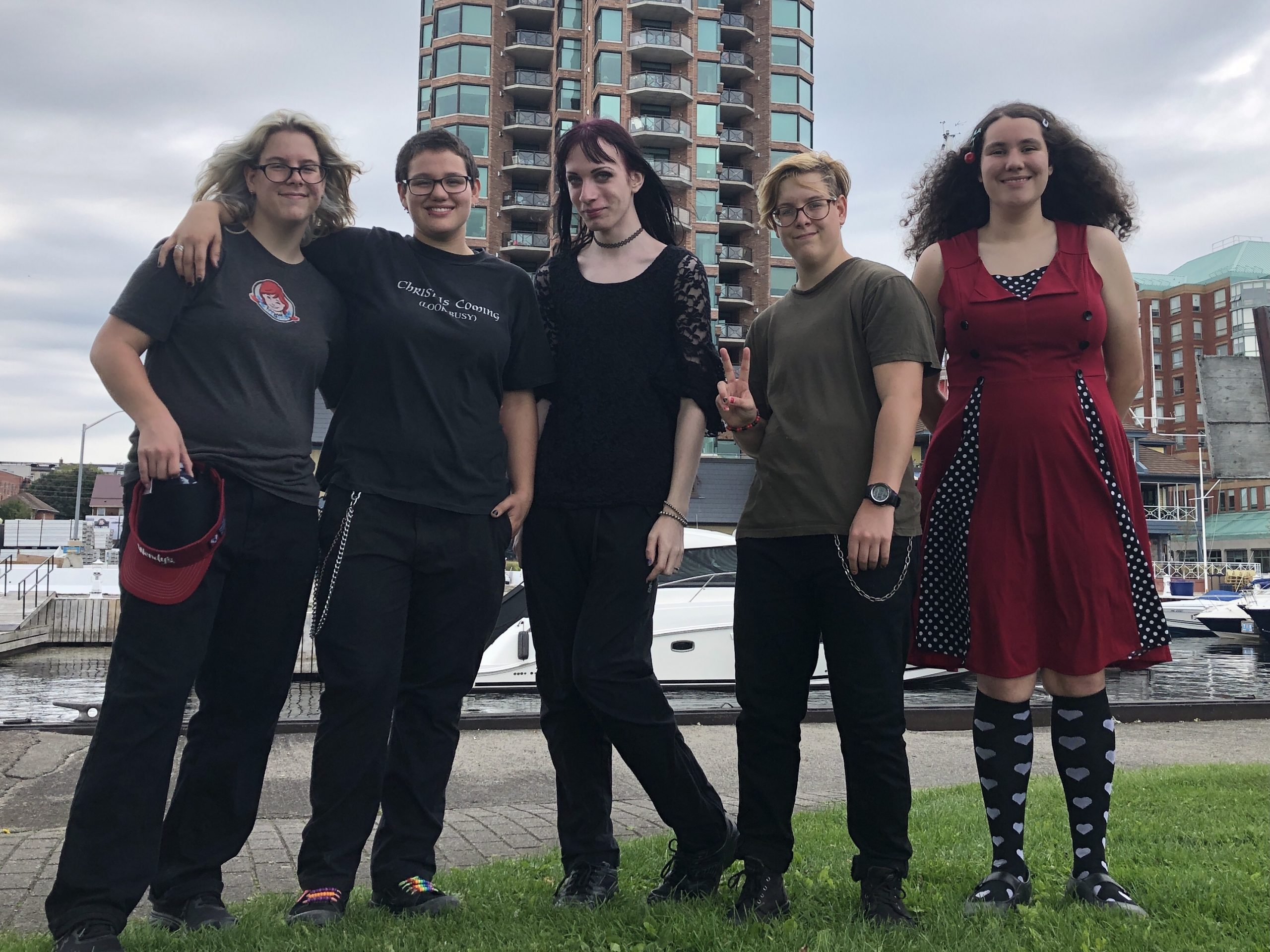 LGBTQ2S+ Teen Drop In 
LGBTQ2S+ youth and allies can meet us outside the Library and head downtown for a stop at a local cafe to pick up drinks to go then walk around the neighbourhood. Dress for the weather! Complimentary beverages thanks to the United Way Youth 2 Youth Board grant.
Tuesdays 3:30 – 4:30 pm **on hiatus June 21 – September**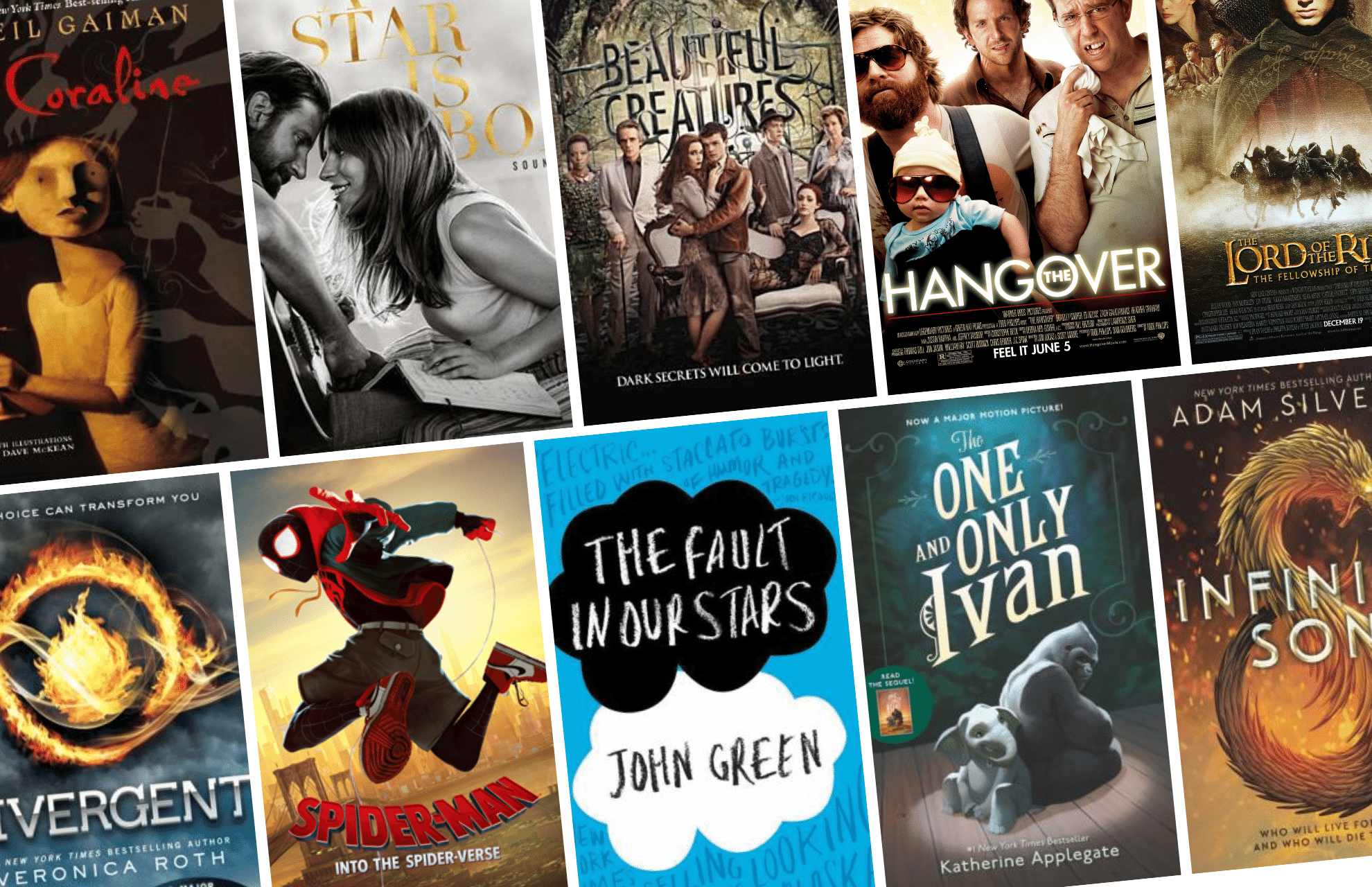 Teen Reviews
Earn community service hours by reviewing books, music, and movies. You'll earn one community service hour for each review you submit. Here are the guidelines:
Reviews must:
be 250 – 300 words in length
contain a summary and personal critique
not have spoilers
be suitable for publication – clean language and content
We'll proofread your reviews then send them back to you for revisions. Approved reviews could be shared on the Library website and/or social media.
You can submit up to 10 reviews per year to count toward your community service hours.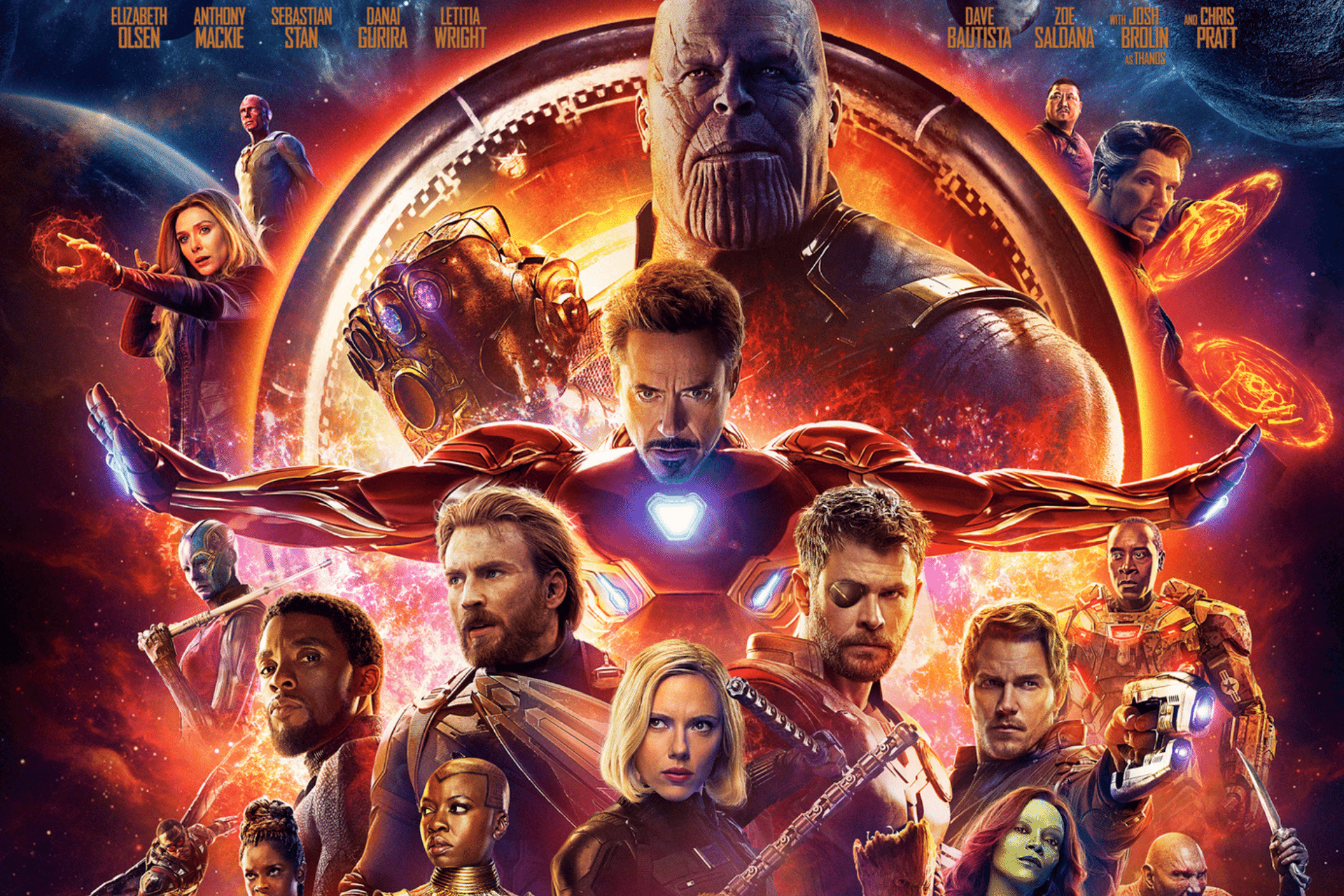 King Richard
King Richard
Review by Camden Ringer  
*Warning: includes spoilers 
King Richard is a 2021 American biographical drama film staring Will Smith, Jon Bernthal, and Saniyya Sidney. The film follows the life of Richard Williams and his unwavering dedication to make his two daughters Venus and Serena Williams the best the sport of tennis has ever seen. By far I think that the biggest strength of the film is the acting across the board. Will Smith puts in one of his best career performances as Richard Williams. Jon Bernthal, of Punisher fame, contributes a huge amount of warmth and charm to the film with every moment of his screen time to bring a grin to the audience's faces.  Aunjanue Ellis might have the best of the lot with her stunning monologue as Brandi Williams (Richard's wife). Another strength of this film is the fact that it's easy to love. While I would not go as far as to call this film profound or deep, it does serve to be a heart-warming story of family and dedication that you cannot help but be engaged in. The biggest flaw of this film is it's unclear focus, which can be confusing. The majority of the film is about Richard Williams and his journey to gain importance while still trying to be a great father. The film achieves this goal with the help of the well-chosen cast, but near the end of the film, before giving us a resolution to this story, the plot switches to focus on Venus's story in a classic sports movie ending. In the end, in my opinion, King Richard manages to be a heart-warming and well-acted film, even though it lacks a clear character focus or the level of depth offered by other dramatic films. 
Avengers: Infinity War
Reviewed by D. Popejoy
Avengers Infinity War is a Marvel movie, a part of phase three of the Marvel Cinematic Universe (MCU). It is a superhero and science fiction movie. The movie takes place in multiple locations on Earth and on other planets in outer space. While on Earth the movie takes place mainly in one of three places… New York, Edinburgh, Scotland and fictional Wakanda. While in outer space the movie takes place on the planets Knowhere, Vormir and Titan. The Avengers are forced to fight their most powerful foe, Thanos. His goal is to capture all six infinity stones. Each infinity stones has the power of one of the following: power, soul, mind, reality, space, and time. Once he gets all six stones, he plans to wipe out half the universes population.
Thanos starts off by destroying Thor's ship to obtain the Tesseract (space stone). In doing so he kills Thors brother, Loki and best friend, Heimdall. Hulk was able to escape as Heimdall teleported him to Earth before he died. Hulk finds Dr. Strange to tell him and the rest of the Avengers that Thanos is coming and he's searching for the stones. They are all set to fight in hopes that they can save the universe and the people they love.
Infinity War is probably the best movie I've ever watched. It has a great story and the way they connect everything is just awesome. It has lots of action in it. There are non-stop fight scenes. Something really unique about Marvel is the comedy in a superhero movie. There is no shortage of comedy in this film. I have nothing bad to say about this film. It was amazing.

BounceBack
BounceBack® is a free skill-building program managed by the Canadian Mental Health Association (CMHA). It is designed to help adults and youth 15+ manage low mood, mild to moderate depression and anxiety, stress or worry.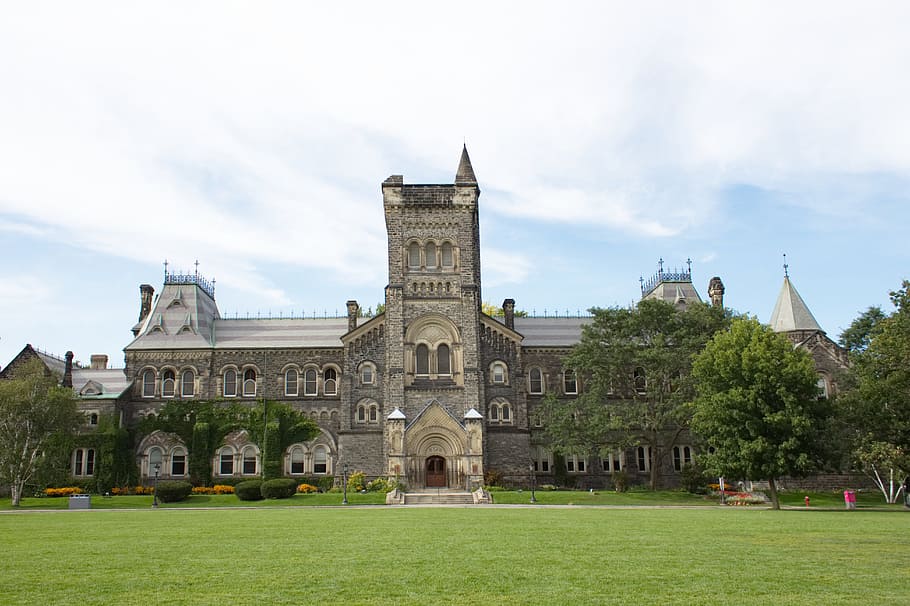 Campus Tours
You can now tour Canadian university and college campuses from the comfort of your own home!

G1 Practice Tests
Access G1 practice tests for anyone preparing for the written portion of their G1 driving exam.
For more information about licensing and driver's tests visit http://www.mto.gov.on.ca/.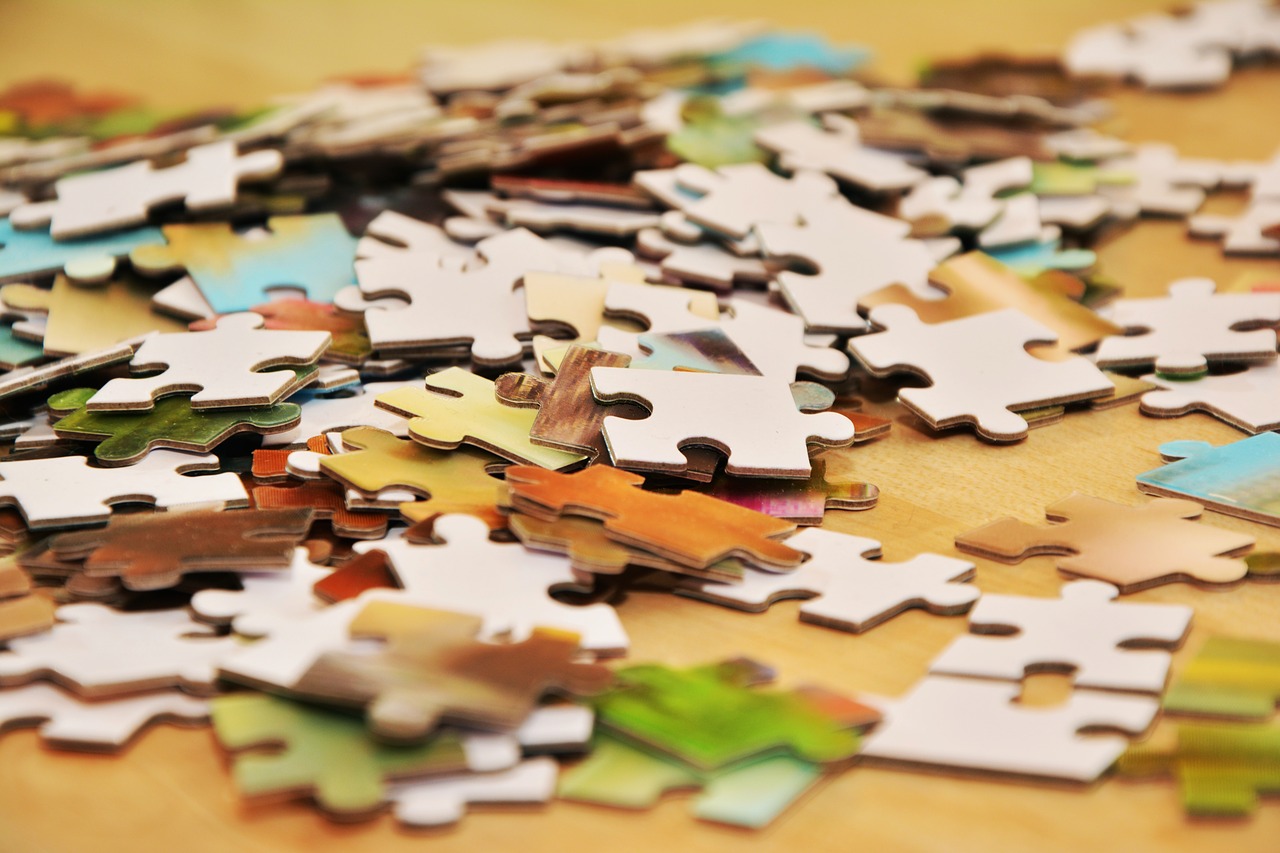 Online Puzzles
New puzzles daily!
Looking to borrow one of our library puzzles or board games? Check out our super cool stuff to borrow (we know the name is terrible, just humour us).