COVID-19
The Library is open with reduced hours for select services until further notice.
As always, our eBook & Online Resources and programs pages for information available online 24/7.
Online burnout and looking for something to do while staying safe and snug at home? We've packed some free take-and-make activity kits for youth age 13 – 17. A new kit will be release each week!
Activity kits are available on request at the curbside pick up desk, while supplies last.
Teen Reviews
Earn community service hours by reviewing books, music, and movies. You'll earn one community service hour for each review you submit. Here are the guidelines:
Reviews must:
be 250 – 300 words in length
contain a summary and personal critique
not have spoilers
be suitable for publication – clean language and content
Approved reviews will be shared on the Library website and/or social media.
You can submit up to 10 reviews per year to count toward your community service hours.
If you are interested in becoming a reviewer, email brandy@brockvillelibrary.ca for instructions.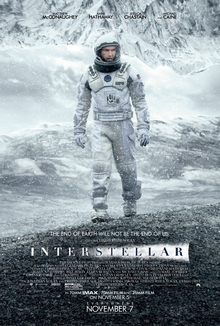 Review by Kenny W.
Even though "Interstellar", a science fiction masterpiece, was released back in 2014, the concepts of time and space described in the movie can be appreciated today, because there is always something that transcends the mysteries of time and space.
The movie talks about the future of the earth, where land is scarce and food problems are serious. People no longer look up at the stars for inspiration. At this time, the environment and limited resources do not allow them to seek a bright future. However, Former NASA astronaut Cooper accidentally discovers that NASA members are still in a safe location with a plan to save mankind. With this knowledge, Cooper flies to the other end of the lonely universe…
"Interstellar" is more than a sci-fi movie. There are many concepts in the movie that make it difficult for the average person to understand, such as: wormholes, black holes, black hole tidal forces, theory of relativity, Murphy's law… after all, science is the backbone of the movie, At the same time, one could argue, some of the concepts are not scientifically based nor logical. For example, the rocket launches away from the working area and then is close to the black hole that swallows all light. Can the hero still see the silver-white spacecraft? In fact, it doesn't matter if it's logical. Movies are movies after all. We don't need to research every corner of the book like studying an academic text.  Because it is a movie, it expresses something more than the science in a textbook.
Love is the only thing that can travel through time and space.
It is this love that has traversed the limitations of dimensions, escaped the shackles of black holes, shuttled through countless unknown windows, flew through galaxies, flew through the universe, and at the other end of our unknown world, led the movie's father and daughter to each other. Even if the universe is far and infinite, even if time and space are confusing, and even if the two of them are just negligible points in the huge coordinate system of the whole world, with love, these connect two points into one. Their separate lines will eventually meet.
Many questions arise in the movie. Why did the protagonist set aside the land in his hands and go to space to complete a dangerous mission? Why did he say: "I once chose to be a guardian forever, but now I want to be a pioneer"? Why did the protagonist Cooper's daughter Murph continue to study black holes and quantum mechanics decades after her father disappeared? Why keep sending videos to the spacecraft? In the end, it was all because she loved her father, she firmly believed that her father still existed, and she always looked forward to meeting him again. Love gave her hope.
Love is above God; love is above the time and universe. Murph and others spent their whole lives and intelligence to prove that even though human life will become extinct one day, the evidence of love and all of our contribution to the world will remain until the end of the time.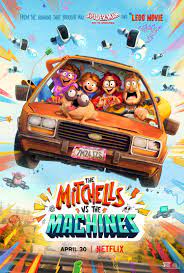 The Mitchells vs the Machines
Film review by K. Shea
The Mitchells vs The Machines on Netflix is an animated film released on April 30, 2021. The Mitchell family is a chaotic, dysfunctional, but funny family. This certainly isn't the family I would picture fighting robots. Katie is a super-creative young woman who loves film. Her plans to go to film school change suddenly when her dad cancels her flight and makes a family road trip to drop her off. Unfortunately, they get trapped in a robot apocalypse on their way.
While this is a serious topic, the film is really funny. Their dog, Monchi, is ridiculously funny. He's a round pug who can't catch anything and keeps trying to lick the dad's mouth. Two malfunctioning robots befriend the family and bring a lot of laughs. The mom makes me laugh also. One minute she threatens to destroy a robot and then turns around and says "mommy's here" to her son. She claims to be used to chaos since she's a first grade teacher.
                The animation in this film is extremely unique. The creators tried to give the characters a "hand-drawn" look. The colours looked like they are painted with watercolour. In contrast, the robots are very simple and digital. Katie's imagination is expressed with emojis, cartoons, and her own film creations.
                I would give this film five stars. It's hilarious, thoughtful, and deals with some big issues such as family conflict. I'd watch it again just to see all the funny moments with the little pug. This is a great film for teens to watch with their parents because there's humour for everyone. It also makes us think about our use of technology.

BounceBack® is a free skill-building program managed by the Canadian Mental Health Association (CMHA). It is designed to help adults and youth 15+ manage low mood, mild to moderate depression and anxiety, stress or worry.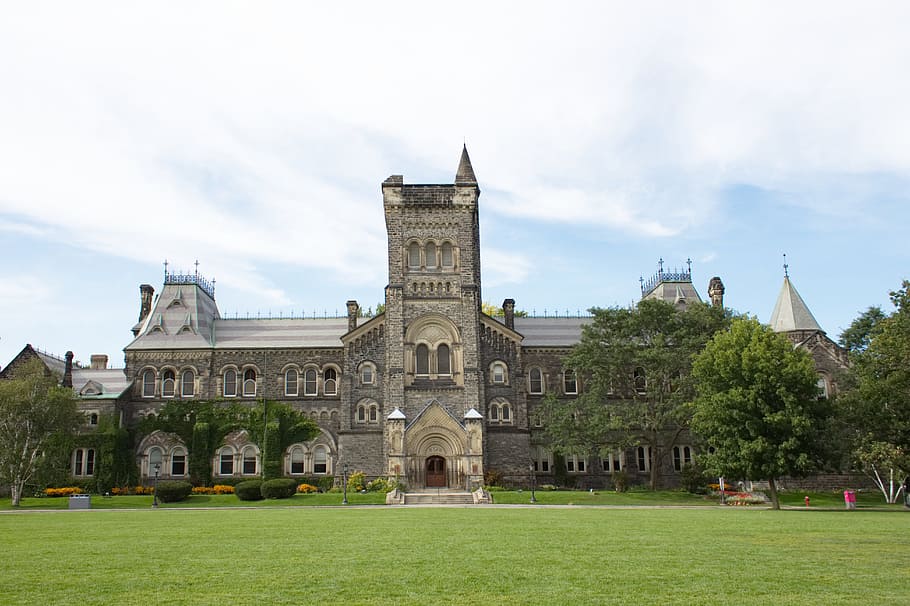 You can now tour Canadian university and college campuses from the comfort of your own home!
Visit CampusTour.ca for more information.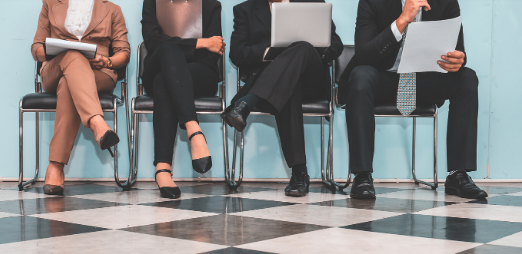 Employment Help
The Employment and Education Centre is assisting students with finding employment and summer jobs. 
Contact Bill at bill@eecentre.ca or 613-498-2111 ext.239 to get started.