**The galleries are currently unavailable to the public. Please check back frequently for updates.
As a public community gallery for the 1000 Islands region located in downtown Brockville, our mission is to enhance visual literacy and provide vivid cultural experiences through engaging historical artistic traditions and innovative modern visual arts exhibits.
Brockville Strong Community Puzzles
The Principle of Ubuntu
Following the Ubuntu principle of "I am because we are", our community puzzles tell the story of how we are stronger together and how we all belong. 
In the spring of 2021, we distributed blank puzzle pieces to community members and invited them to decorate their puzzle piece in any way they were inspired, to express who they are, or to show what community means to them. These beautiful colourful puzzles show our community's creativity, strength, resilience and connectedness.
The Brockville Strong Community Puzzles can be viewed in person at the Library.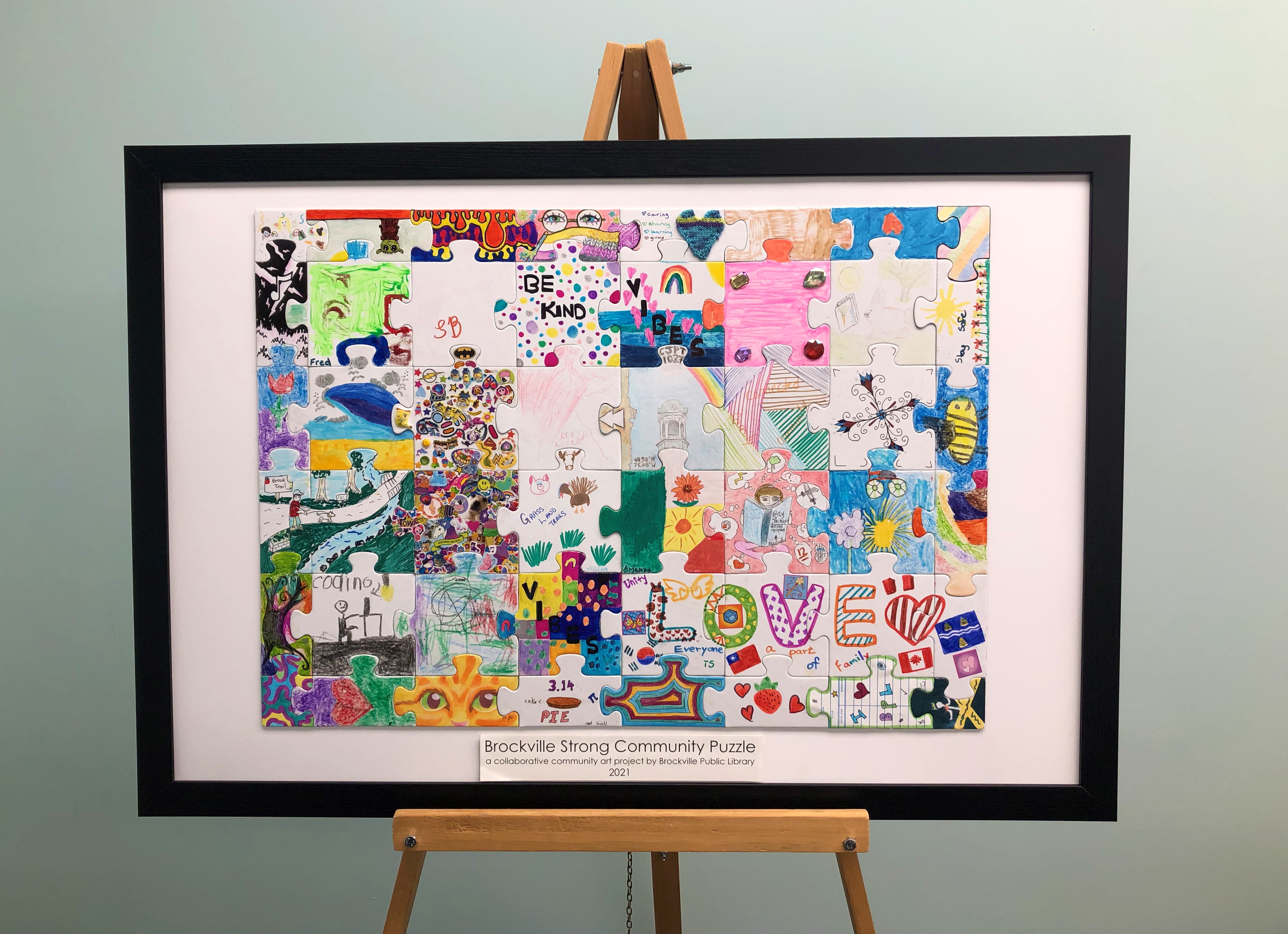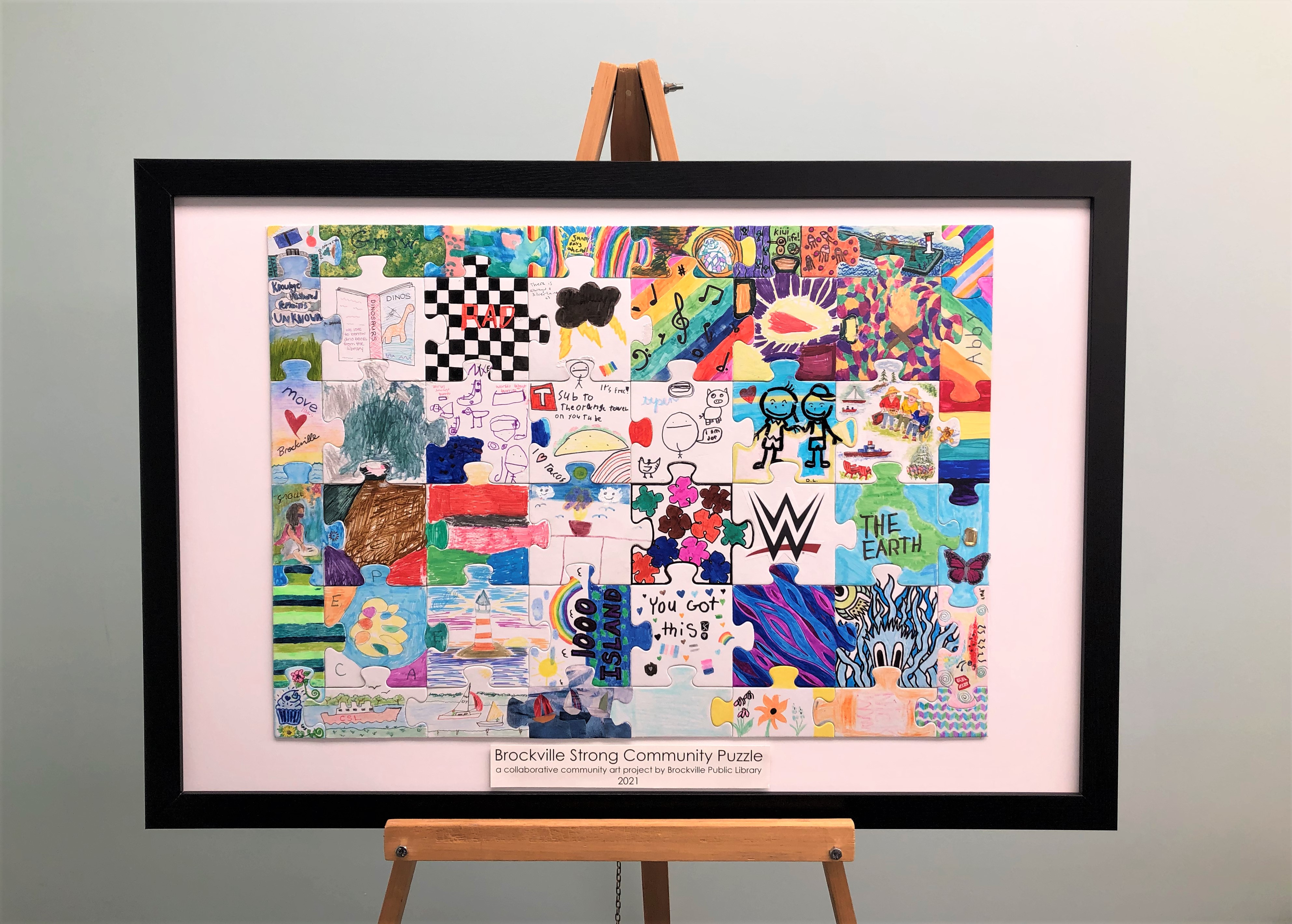 The Galleries @ Brockville Public Library holds a number of works of art on exhibit by historical and contemporary Canadian artists, including Lawren Harris, as well as Brockville Arts School artists R.H. Lindsay, Richard Jack, Frederick Coburn and Percy Woodcock who were integral artists in the community from 1886 to 1898.