As a public community gallery for the 1000 Islands region located in downtown Brockville, our mission is to enhance visual literacy and provide vivid cultural experiences through engaging historical artistic traditions and innovative modern visual arts exhibits.
Non-fiction Reading Room Gallery
December 2019 – February 2020
Jeremy C. Snelson
I was born in Brockville, Ontario and grew up on the shores of the St. Lawrence River west of Mallorytown Landing in the Thousand Islands. Like most kids I was doodling and drawing early on and at eight , mom gave me a box of watercolours, followed shortly by an oil paint kit from an aunt. Great!!!
The steadfast encouragement of my parents and strong family support sustained me through the experiments places of learning embarked on. Except for occasional productions on stage in the gym (masterpieces like Lil' Abner leap to mind) my high school of the early sixties offered no art program.
In 1969/70 I enrolled as a mature student in the community college fine art program where, despite abundant enthusiasm, I was short of the requisite maturity. An opportunity to travel to Yellowknife arose (a wonderful time and place) where I worked for the D.N.D. Northern Command in their graphics and topographical imaging department.
1980 found me in West Vancouver working as an artist for a graphics firm.
Now I'm retired to Brockville, still daubing.
-Jeremy
613-340-1029
Fiction Reading Room Gallery
November 2019 through January 2020
Brockville Thousand Islanders Branch of Ontario Hooking Craft Guild
Discover the beauty of colour, design and technique used in the ancient craft of rug hooking. 
TISS Media Arts students – Surreal Self Portraits
Brockville Public Library accepts submissions for our exhibit programming roster. Established and emerging visual artists are invited to submit exhibition proposals. Preference will be given to local artists from the 1000 Islands area. The Library provides promotion through online and social media and offers the opportunity for an opening reception. The Brockville Public Library does not charge exhibition fees or commission on sales; however donations, either financial or in kind, are appreciated.
Note: We are currently seeking art to be displayed starting in April 2019. If you are interested in exhibiting your artwork in our galleries please fill out the Exhibit Proposal Form and submit to Brandy at brandy@brockvillelibrary.ca.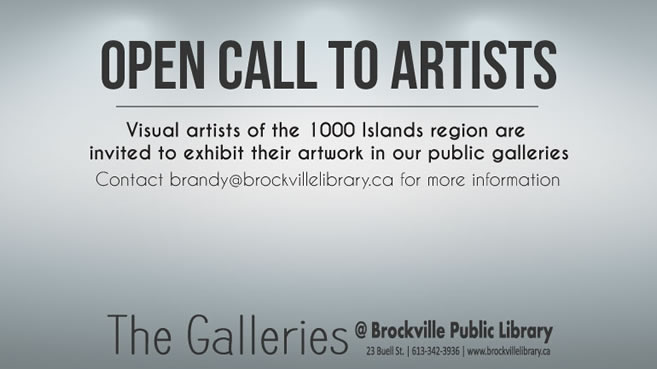 The Galleries @ Brockville Public Library holds a number of works of art on exhibit by historical and contemporary Canadian artists, including Lawren Harris, as well as Brockville Arts School artists R.H. Lindsay, Richard Jack, Frederick Coburn and Percy Woodcock who were integral artists in the community from 1886 to 1898.