As a public community gallery for the 1000 Islands region located in downtown Brockville, our mission is to enhance visual literacy and provide vivid cultural experiences through engaging historical artistic traditions and innovative modern visual arts exhibits.
Special Display Case Exhibit – Gnomes!
November 2019 
Kniterary is a group of knitters who have been meeting on the 1st and 3rd Tuesday evening at Brockville Public Library since Fall 2008. In fact we can often be found at the library on any Tuesday ….. Knitters come and go , some of our young knitters have grown up and gone on to adventures in the world.  We hear from them from time to time and yes, they are still knitting.
Last year Sarah Schira (a Canadian knitter and designer) caught our imagination with her series of  'Gnome' patterns.  Soon we were making our own gnomes with personalities and names and modifications.   Many of our gnomes have gone roaming – some were sold….but some are hanging around in BPL on the second floor. We have also enjoyed revisiting the various books and illustrations and myths surrounding gnomes.
Enjoy!  Imagine! Drop in and visit the Kniterary group on a Tuesday evening!
Non-fiction Reading Room Gallery
September – November 2019
Abstraction in the 1000 Islands
In the artistic hub of the 1000 Islands, where realistic landscapes and portraiture are the predominant subject matter, there is a small pocket of artists that believe in being able to expand the viewers mind, go beyond the familiar, and seek out an alternate reality through abstraction. This group exhibition includes the work of: Robin Baker, Christina Chrysler, Diana Earle, Diane Godwin-Sheridan, Charles Low, Pam Warren Mckinnon, Brenda Miller, Fraser Radford, Laurie Sponagle, Maxwell Starshine, and Maureen Wharton. Expressing their views through a variety of media such as drawing, painting, photography, and encaustics, this exhibition invites the viewer to take a leap of faith into the unknown, and have a glimpse into multiple perspectives of the artist's mind.
This exhibition will be on display at the Brockville Public Library from September 3rd until November 30th, 2019. The opening reception will be held on Saturday, September 21st, 2019 from 1:00 – 3:00 PM.
Fiction Reading Room Gallery
November 2019 through January 2020
Brockville Thousand Islanders Branch of Ontario Hooking Craft Guild
Discover the beauty of colour, design and technique used in the ancient craft of rug hooking. 
BCI student  – Digital OCs
Brockville Public Library accepts submissions for our exhibit programming roster. Established and emerging visual artists are invited to submit exhibition proposals. Preference will be given to local artists from the 1000 Islands area. The Library provides promotion through online and social media and offers the opportunity for an opening reception. The Brockville Public Library does not charge exhibition fees or commission on sales; however donations, either financial or in kind, are appreciated.
Note: We are currently seeking art to be displayed starting in April 2019. If you are interested in exhibiting your artwork in our galleries please fill out the Exhibit Proposal Form and submit to Brandy at brandy@brockvillelibrary.ca.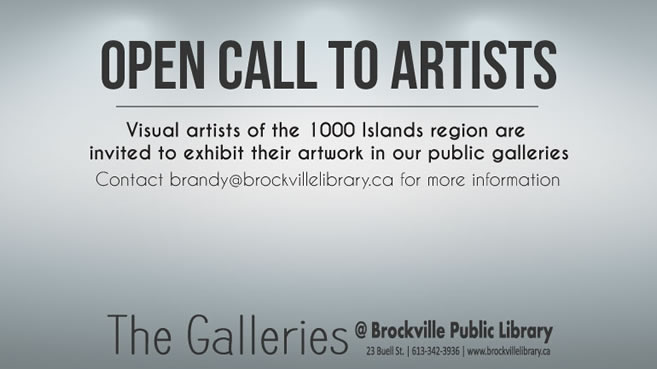 The Galleries @ Brockville Public Library holds a number of works of art on exhibit by historical and contemporary Canadian artists, including Lawren Harris, as well as Brockville Arts School artists R.H. Lindsay, Richard Jack, Frederick Coburn and Percy Woodcock who were integral artists in the community from 1886 to 1898.