As a public community gallery for the 1000 Islands region located in downtown Brockville, our mission is to enhance visual literacy and provide vivid cultural experiences through engaging historical artistic traditions and innovative modern visual arts exhibits.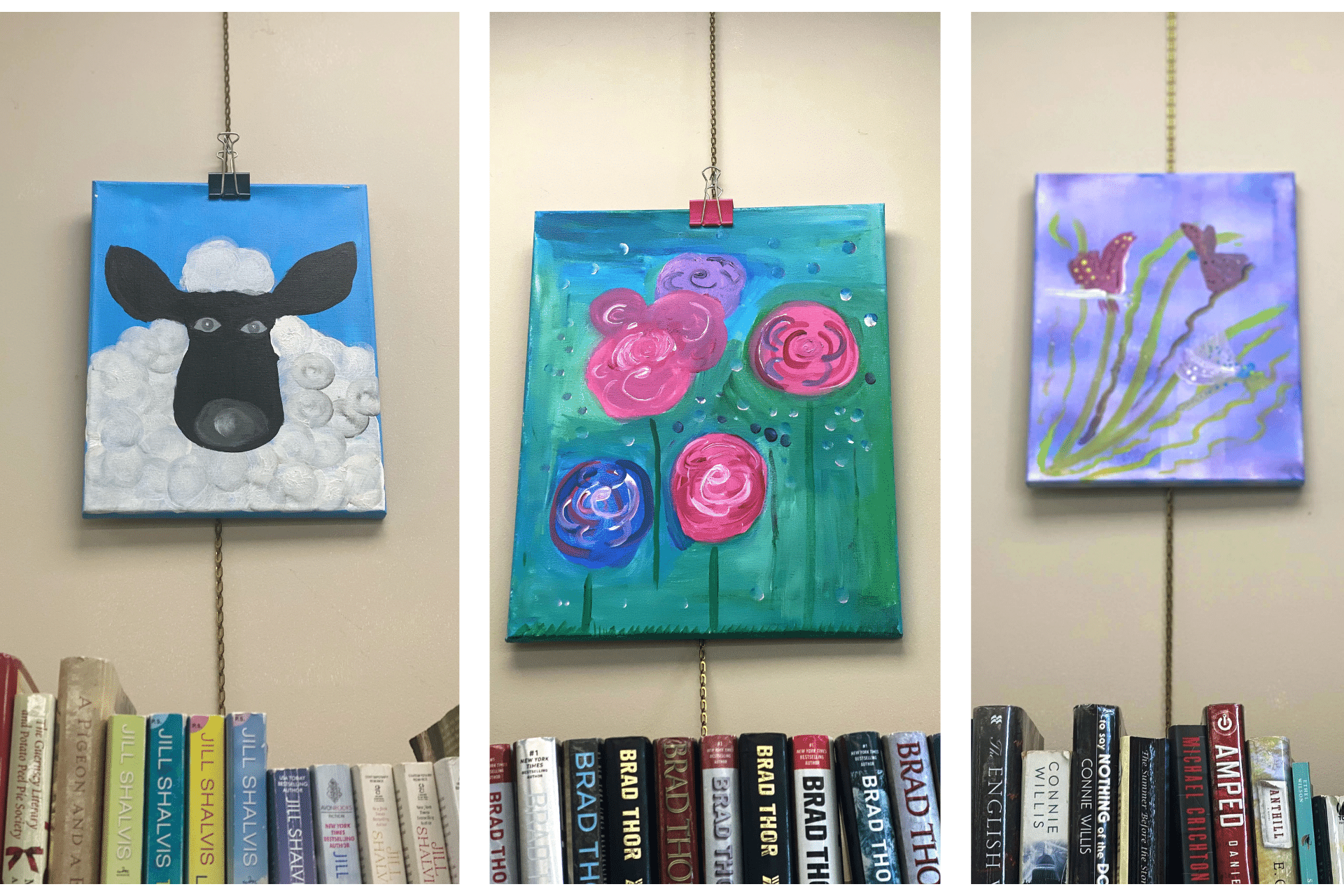 Fiction Room Gallery
November 2022 – February 2023
Developmental Services of Leeds and Grenville
Celebrating local artists and creatives with bright and vibrant artworks painted by local arists from the DSLG arts programs.
Artworks are available for sale, prices reange from $5 – $25.
Contact Amanda Bernier for details. 613-345-1290 | abernier@dslg.ca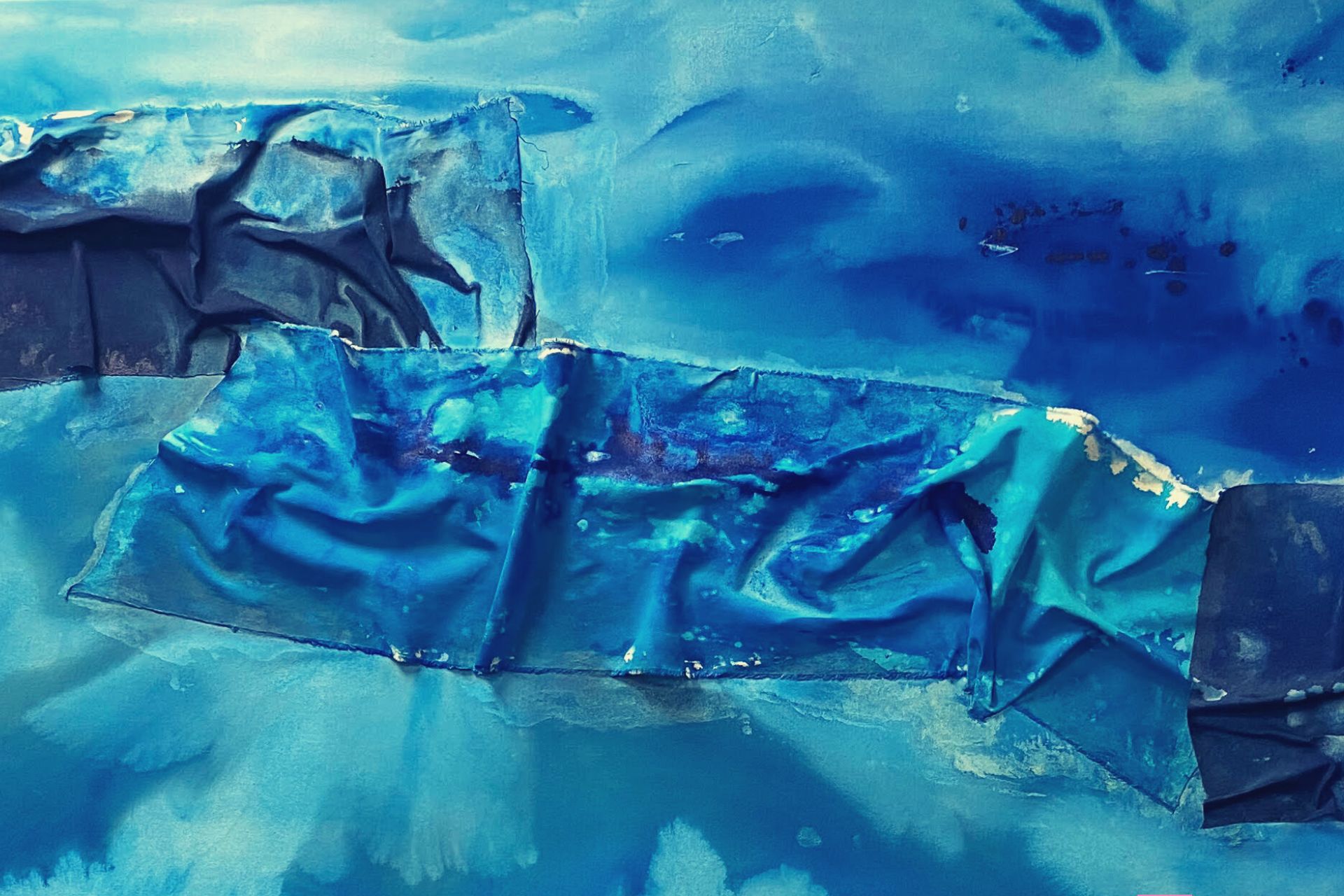 NEW ARTWORK
The Bay
by Fraser Radford
2021-22, acrylic, gloss gel medium & canvas on canvas, 36 by 82.25 inches, long term loan, second floor
'The Bay' is inspired by a scene in Alfred Hitchcock's 1958 classic film, 'Vertigo'. The raised canvas pieces are reminiscent of the turbulent waters of Fort Point in San Francisco where Kim Novak falls into the water, and James Stewart rescues her.
The main reason I wanted to display this piece at the library is to take art out of the austere, and intimidating space of the gallery, and show it in a more public, friendly setting. My hope is that the painting will cause people to slow down, take their eyes off of a screen, and look for a long period of time, absorbing all of the details and nuances. 
Brockville native, Fraser Radford, holds an Honours B.A. in Art History, with a minor in Religious Studies from Queen's University, a Fine Arts Diploma from St. Lawrence College and a post-graduate certificate in Studio Process Advancement from the Haliburton School of the Arts. He's apprenticed with Shayne Dark, one of Canada's prominent sculptors based out of Kingston, Ontario. His work is represented by Rothwell Gallery in Ottawa, Ontario and Oeno Gallery in Bloomfield, Ontario. His projects are in numerous private collections in Canada, the U.S., the U.K., Barbados, France, Australia and New Zealand, and have been exhibited across North America. Several magazines in Canada and the U.S. have featured his work, including The Peace Project, a catalogue produced by Gallery 9 in Culver City, California in 2010.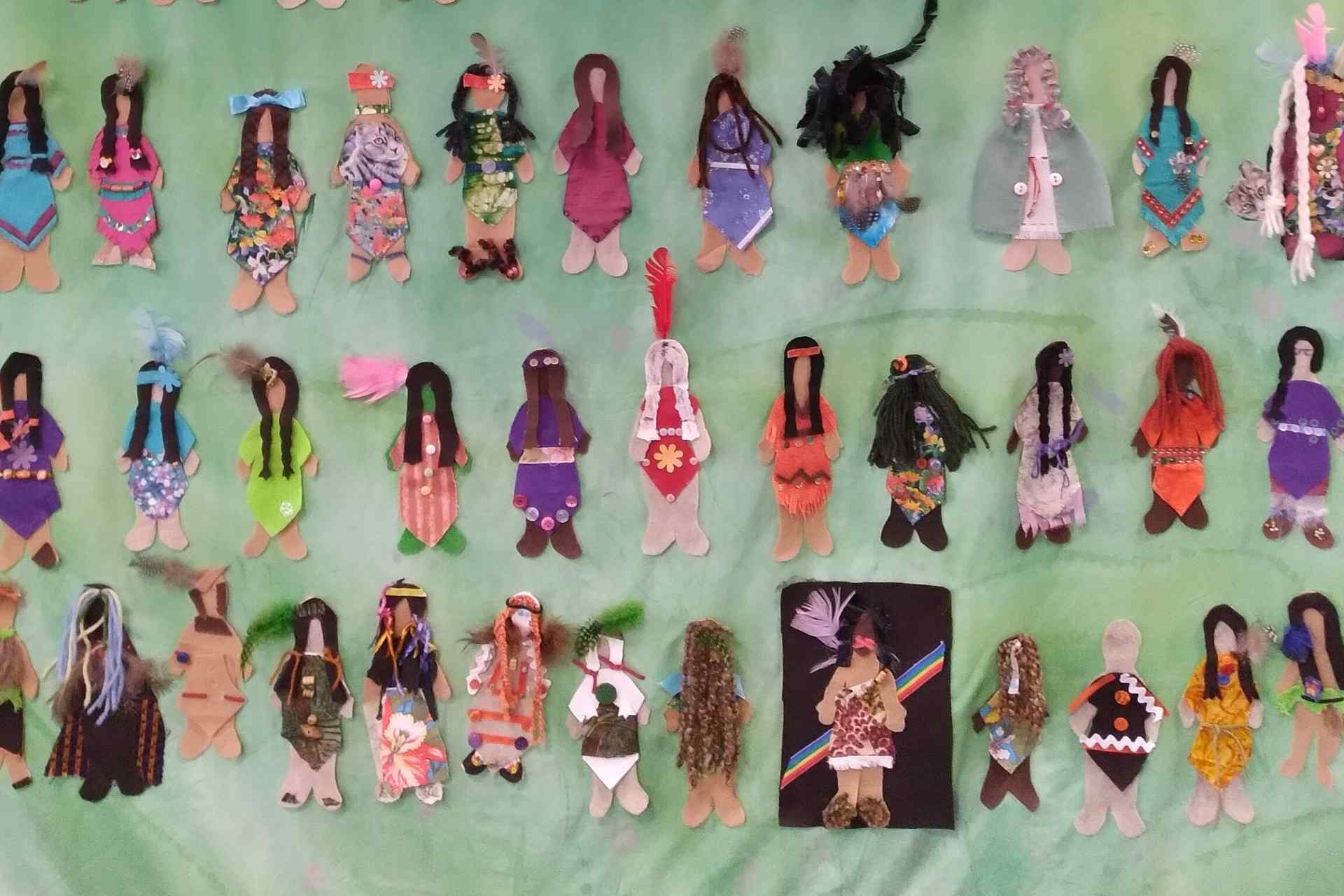 Faceless Dolls Project
The Faceless Dolls Project was initiated by the Native Women's Association of Canada (NWAC)in memory of the interrupted lives of close to 1200 missing and murdered Indigenous women and girls in Canada.
In September 2015 Brockville Public Library, Leeds and Grenville Interval House, and concerned citizens gathered at the library with Gail Gallagher, Senior Manager with Violence Prevention & Safety with the Native Women's Association of Canada, for smudging, drumming and honouring the missing women and girls. Gail shared information about the program followed by the making of the faceless dolls that were made into this wall hanging for educational purposes.
For more information, visit: National Inquiry into Missing and Murdered Indigenous Women and Girls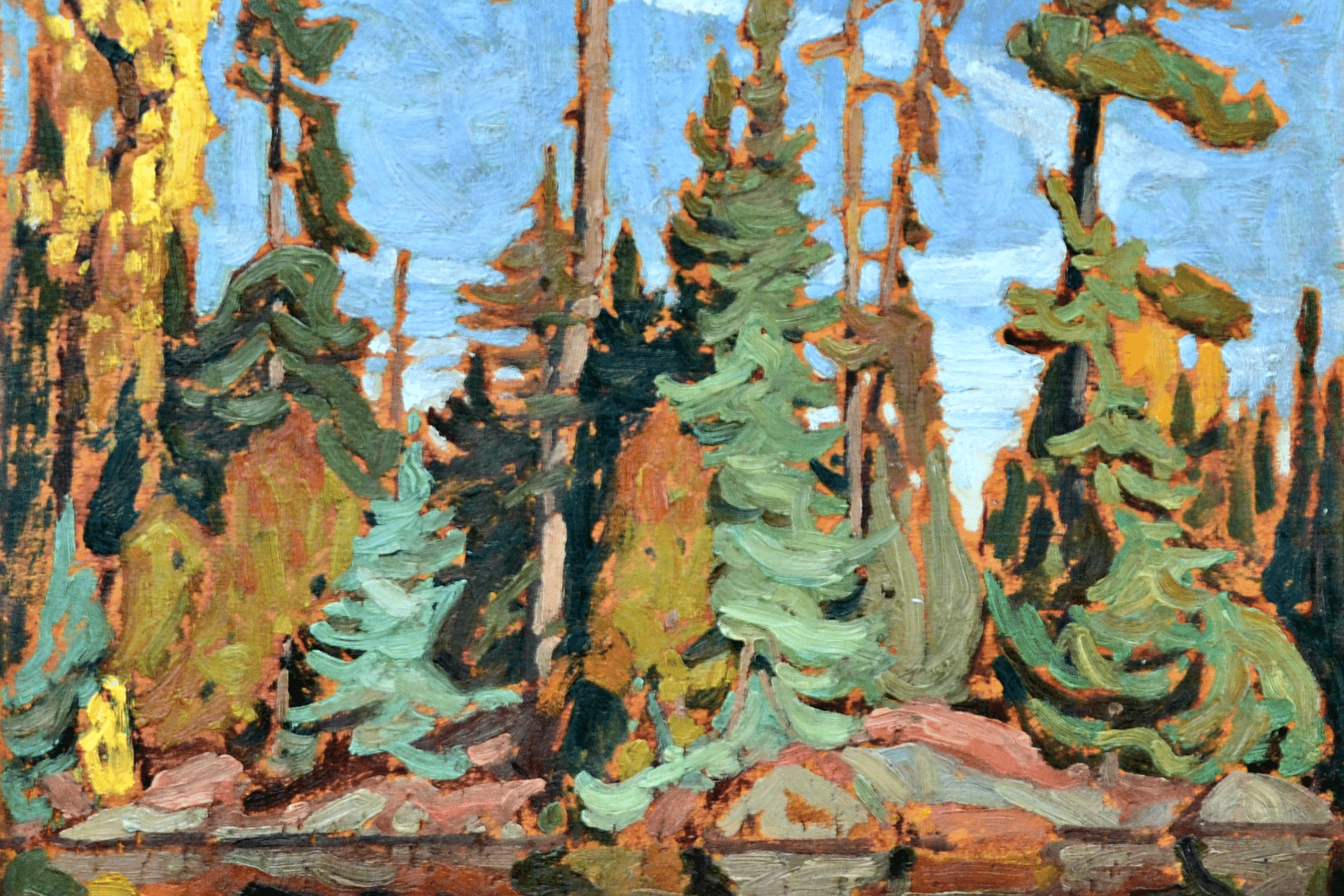 Permanent Art Collection
The Galleries @ Brockville Public Library holds a number of works of art on exhibit by historical and contemporary Canadian artists, including Lawren Harris, as well as Brockville Arts School artists R.H. Lindsay, Richard Jack, Frederick Coburn and Percy Woodcock who were integral artists in the community from 1886 to 1898.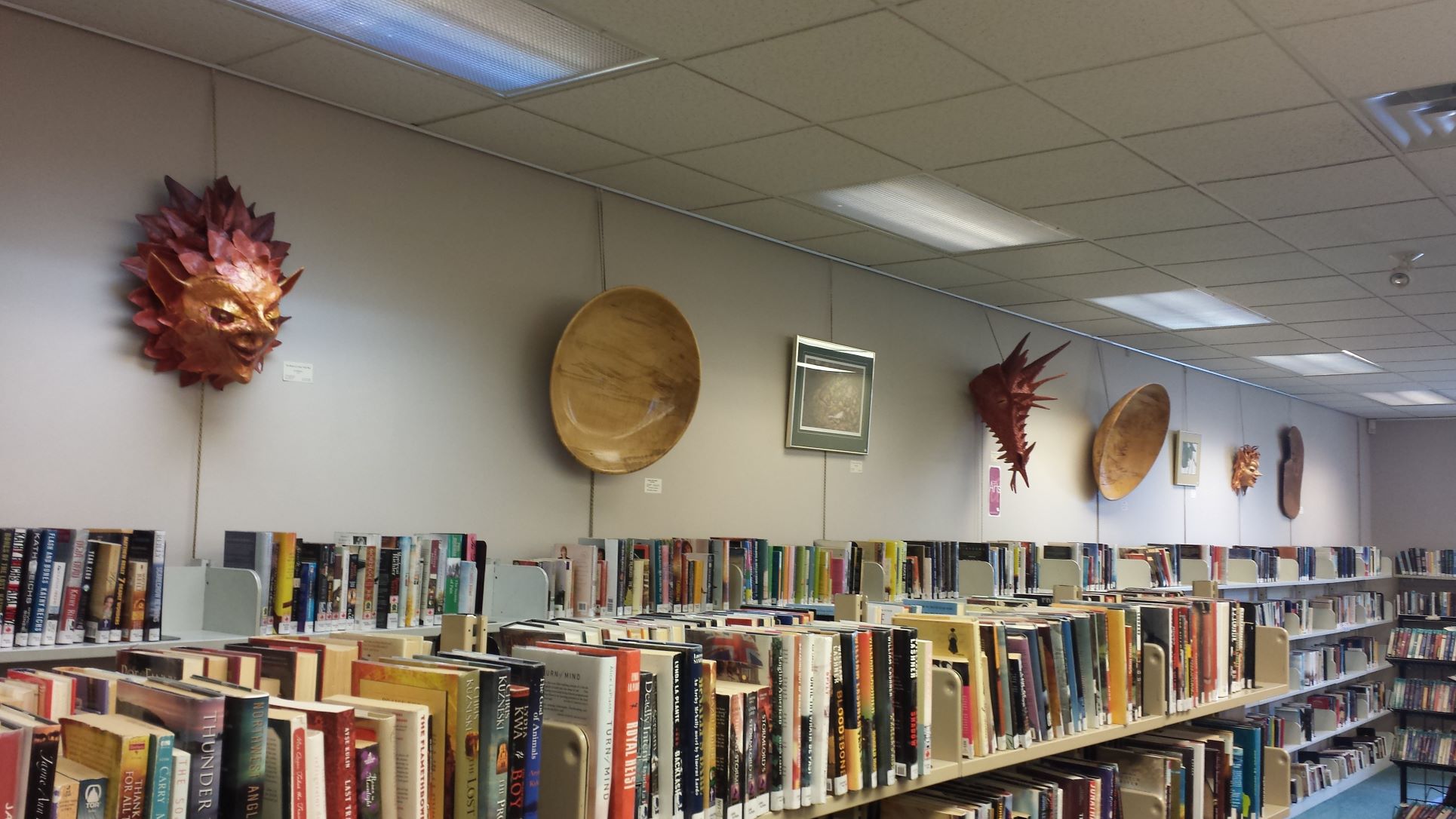 Brockville Public Library accepts submissions for our exhibit programming roster. Established and emerging visual artists are invited to submit exhibition proposals. Preference will be given to local artists from the 1000 Islands area. The Library provides promotion through online and social media and offers the opportunity for an opening reception. The Brockville Public Library does not charge exhibition fees or commission on sales; however donations, either financial or in kind, are appreciated.
Note: We are currently seeking art to be displayed for future exhibits. If you are interested in exhibiting your artwork in our galleries please contact us at info@brockvillelibrary.ca.