Library cards are free to anyone who lives, attends school or pays taxes in Brockville. With your library card, you can borrow books, movies, video games, magazines, museum passes, board games, snowshoes and other recreational items. You can also download eBooks and audiobooks, all for free!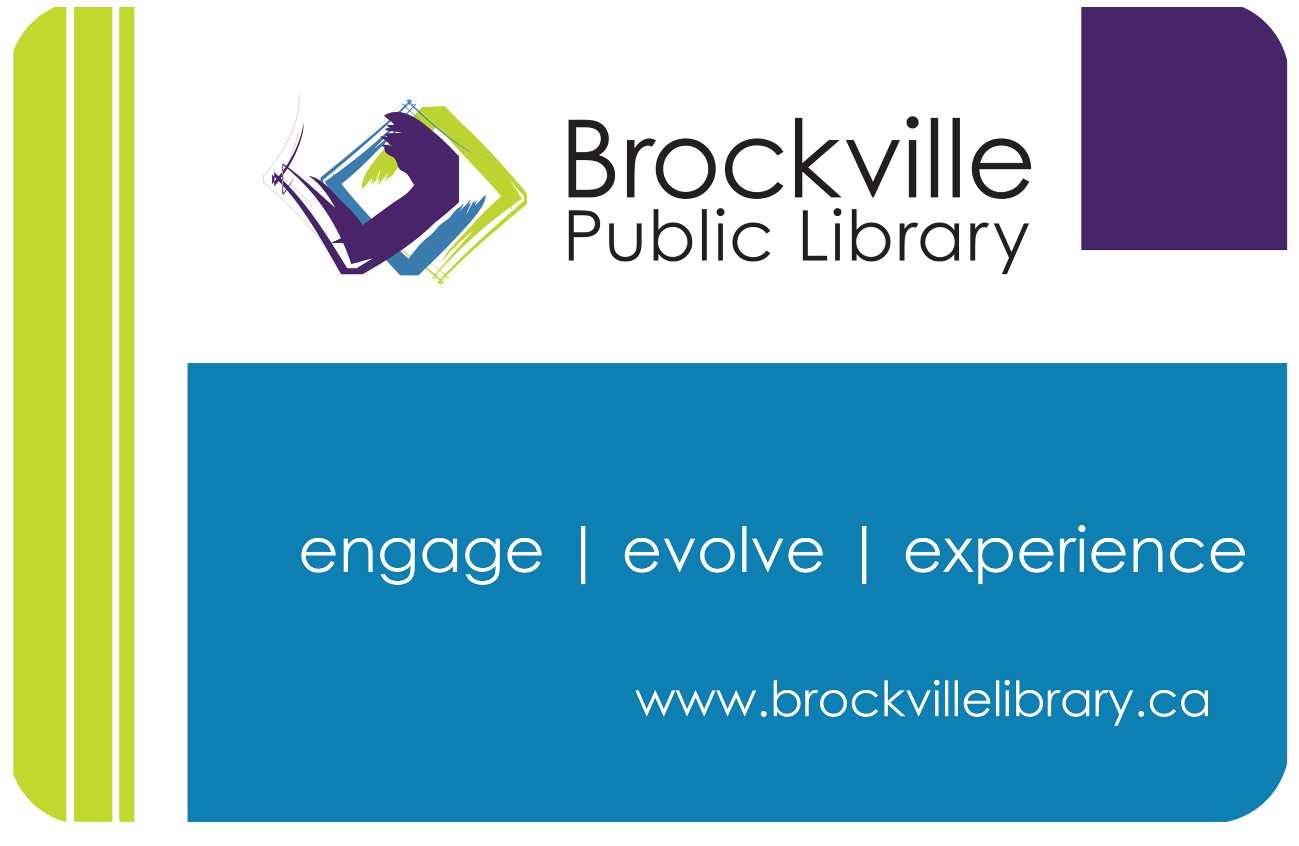 Get a Temporary Online Card
Don't want to come in for a library card? Online registration gives you immediate access to our digital collection, including eBooks and audiobooks. This card is temporary, and you will need to visit the Library to upgrade to a permanent card and get full access to our collection.
Want to skip this step and go straight to a permanent library card? Read the requirements below and contact us or visit the Library.
Get a Permanent Library Card
Permanent library cards are required to borrow our print materials and are free for:
residents of Brockville (proof of residence required, such as a driver's license or utility bill)
students attending one of Brockville's schools (proof of enrollment required)
those who own property or pay taxes in Brockville (proof such as a tax bill required)
To get a permanent library card, visit the Library with proof of identification and your current address, enrollment in a local school, or tax bill.
Don't live in Brockville?
Non-Brockville residents can purchase a membership for $40/year. This is approximately equivalent to the amount that Brockville taxpayers pay through their Municipal taxes.
Are you under 14 years of age?
All children who are under 14 years of age must have an accompanying parent or guardian's signature to get a library card.
Access Your Online Account
To access your online account, you will need:
Your 14-digit Brockville Library card number
Your PIN number, assigned when you registered for a card and included in your welcome guide. Misplaced your PIN? Call us at 613-342-3936 or visit the Library.
Borrowing Periods
Library materials can be checked out for the below periods of time:
Books, magazines, audiobooks and video games: 3 weeks
New movies and BluRays: 2 days
Other movies and TV series: 7 days
Museum passes, board games and other recreational items: 7 days
*Items in high demand can be subject to shortened loan periods.
Lost Library Cards
If your card is lost or stolen, contact us as soon as possible. You are responsible for materials borrowed with your card, or your child's card, until it is reported missing. We will issue you a new library card with a new number and deactivate your old library card.
Renewing Items
Materials may be renewed for two additional loan periods, unless a hold has been placed on the item by another member.
Materials may be renewed in the following ways:
Through your Online Account
Over the phone: 613-342-3936
In person at the Library
By email: info@brockvillelibrary.ca
Renewing Library Cards
Library cards expire every 2 years (some cards such as student or non-resident cards have shorter expiry dates) so that we can make sure we have up to date contact information.
To renew your library card, you must:
Visit the Library with proof of ID and address, or
Email us with proof of ID and address: info@brockvillelibrary.ca
Reserving Library Materials
You can place a hold on items by using our Online Catalogue, by phone or in person. If you place a hold on an item that is currently borrowed by someone else, we will notify you by phone or e-mail when the item is available for pickup. We will hold the item for you for five (5) days. If you place an item on hold that is on the shelf, it will be available for pickup the following day.
Returning Items
Please return all materials on or before the due date. Items can be returned to the circulation desk as you enter the Library or the external book return in the carport on George Street.
BPL Perks Discount Program
Show your library card when visiting the below locations to save!