If you are accessing these databases from home you will have to sign in using your Library card number.
(all 14 digits, with no spaces)
Download eBooks, eAudiobooks, Movies & Music
Stream videos, television shows, audiobooks, eBooks, graphic novels, and music for free with our Hoopla Digital eResource! Simply sign up using your email address and library card number. Enjoy up to 4 titles a month!
Why only 4 titles a month?
Digital services often have different pricing models: some are flat rate and others charge per use. Hoopla charges the Library for each title used. As a result, we must limit the number of titles our members can download or stream each month.
It's Easy:
1. Download the Hoopla app or go to hoopladigital.com
2. Create an account with your email, Library card and pin number
3. Borrow free digital movies, music and more with no late fees!
4. If you are using the Hoopla app on a mobile device then choose to stream the content or to download it so it can be accessed when not connected to the internet.
Please note: if you stream or download content from Hoopla, it can consume a lot of data. Consider visiting the Library and using our free WiFi!
Borrow eBooks, audiobooks, and streaming video from your library using OverDrive.
On your mobile device:
Download the Libby app
Login with your Library card number.
Borrow free eBooks, eAudiobooks, and movies.
From your computer:
1. Go to Overdrive Media Console
2. Login with your Library card number.
3. Borrow free eBooks, eAudiobooks and eVideo.

(available from within the library only, no remote access)
Canada's leading family history website offering access to over 130 million searchable family history records.

Mango Languages has courses in 35 foreign languages including Spanish, French, Japanese as well as ESL courses. You can also download the free mobile app (iPhone, iPod Touch & iPad) and learn on the go.
Tips:
To use the mobile app you must first click on the above link and create a profile for yourself.
If you create a profile for yourself and log in before each use you can track your progress
With over 4,000 video courses from top experts, Lynda.com is the place to go for learning technology, creative and business skills you can use today.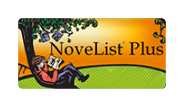 Reviews, annotations, and much more for over 135,000 fiction titles. Includes Author Read-Alikes, Book Talks, Grab and Go Book Lists arranged by grade level, and book discussion guides.
A version of this database, Novelist Select, can be found on our online catalog. When viewing an item on our catalog, click "Reading Recommendations, reviews & more."